Early Birds Service Projects
The Wausau Early Birds have a rich history of giving back to our community through service projects and volunteer opportunities. We have a number of projects that we typically support every year.
Bell Ringing for the Salvation Army (once a year)
This event traditionally takes place in December. Bell ringing is a great opportunity to directly impact our community. We ring bells for a fundraiser that benefits the Salvation Army.
Mobile Meals (weekly)
Early Birds volunteers help deliver meals every Thursday over the lunch hour to residents in Wausau. Club volunteers sign up to work on a weekly basis, regardless of whether we have a club meeting that morning or not.
Egg Drop (weekly)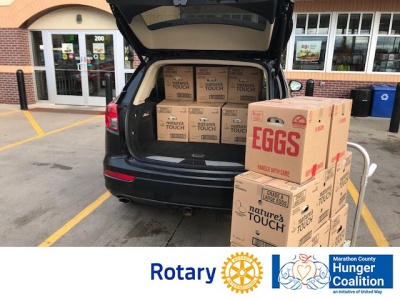 The Early Birds started a program to provide fresh eggs to food pantries throughout Marathon County. Since the inception, the program has provided 11,485 dozen eggs (that's 137,820 eggs) to area food pantries. "I thought I would take a moment to let you know how the egg distribution program your club is sponsoring has been going. The pantries are extremely grateful and appreciative, and the eggs have been very popular with their clients." - Dave Eisenreich, Marathon County Hunger Coalition.
Highway Cleanup (twice a year)
This event traditionally takes place in the spring and fall. We have an area of Marathon County Road XX that has been designated as our Wausau Early Birds Rotary portion of the Highway Cleanup Efforts. Many Rotarians involve their families in this effort to pick up trash along the Highway.
Rotary Youth Exchange (one per year)
Rotary Youth Exchange is a Rotary International student exchange program for students in secondary school. Since 1929, Rotary International has sent young people around the globe to experience new cultures. Currently, about 9,000 students are sponsored by Rotary clubs every year. Wausau Early Birds has sponsored at least one RYE inbound (into the United States) student each year for more than 20 years, and we've had multiple outbound (to other countries) students from the Wausau area travel abroad! Typically, students are sent to another country for a year-long stay, generally living with multiple host families during the year and being expected to perform daily tasks within the household as well as attend school in the host country. Short term exchange programs are also quite common. These typically involve direct student exchanges between two families arranged through Rotary to coincide with major school holiday periods.
Love Is International Weekend (once a year)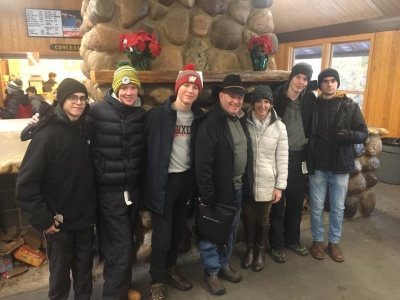 This event traditionally takes place in the spring. The Love is International weekend is filled with fun and is a great opportunity to involve your own family in sharing the international flavor of Rotary. Teaming up with the Wausau Rotary Club, we organize a weekend for the Rotary International High School Exchange Students. The weekend is filled with events such as skating, skiing, sledding, bowling, and dinner. It's meant as a work-free weekend for the exchange students, compared to other weekends during their stay when they work on projects or volunteer efforts.

Rotary Youth Leadership Award (RYLA) Weekend (once a year)
This event traditionally takes place in the fall. The RYLA weekend is great fun and a great learning experience as well. Teaming with other District 6220 clubs, this event involves Rotary Facilitators and selected high school students from our Rotary District. The event has been held at the YMCA Camp Manitowish in Boulder Junction, Wisconsin. The weekend involves building leadership skills among the high school students. If you would like to volunteer to act as an adult Rotary facilitator, please inform our President.

International Grants (as needed)
Global grants support large international activities with sustainable, measurable outcomes in Rotary's areas of focus, including peace and conflict prevention/resolution, disease prevention and treatment, water and sanitation, maternal and child health, basic education and literacy, economic and community development, and supporting the environment. By working together to respond to real community needs, local Rotary clubs and Rotary districts strengthen their global partnerships by funding humanitarian projects, scholarships for graduate-level academic studies, and vocational training teams (groups of professionals who travel abroad either to teach local professionals about their field or to learn more about it themselves). Most recently, the Wausau Early Birds Rotary Club joined together with several other local Rotary clubs in two Rotary Districts to contribute to a water and sanitation project that will replace wells and build a new sanitation system for a community hospital in Guatemala.
Learn more about the details of our Global Grant to assist in Escuintla, Guatemala by
clicking here
.
Learn more why the money is needed to help Hospital Escuintla by
clicking here.
Annual President's Dinner and Auction (once a year)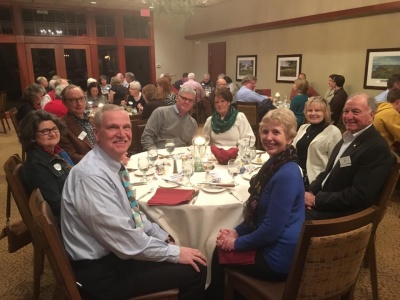 This event traditionally takes place in January or February. The annual president's dinner is a great event to socialize with other Rotarians and have some fun. We normally have cocktails, dinner and entertainment (the auction is very entertaining in itself). Club members throughout the year are encouraged to purchase a local item as they travel for work or vacation. Those items are donated to the club which auctions them either in a silent auction or raffle auction. Funds raised are donated to the Rotary International Foundation to help battle polio.

The most important aspect of giving and stewardship to the Rotary is time. You have chosen to learn about a very enthusiastic and community-oriented club. There are also many opportunities to give financially to Rotary; however, these are completely voluntary.