Club History
The Wausau Early Birds have been in existence for more than 25 years, formed by a number of former Wausau Rotary Club members who wanted an early morning meeting instead of a meeting at the lunch hour.
The Wausau Early Birds were chartered in January 1993, meeting at various locations throughout Wausau in our more than 25 year history. Initial meetings with held at the old Best Western Midway Motor Lodge in Rib Mountain. Club historians tell of breakfast meetings held poolside when hotel guests would come out of their rooms and dive into the pool!
The club moved their meetings to the old Rose Garden in Wausau, serving as the longest running location. When the Rose Garden closed operations, the club moved to the Wausau Country Club and have been holding meetings there ever since.
Throughout the years, club members have held many different fundraisers, and have worked on a number of projects. You can find a list of service projects on this website.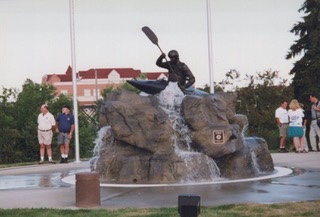 The first major project of the club was to raise money to have the Challenge statue created in downtown Wausau.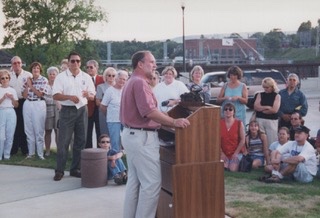 The statue shows a kayaker in whitewater, a nod to Wausau's rich history of kayaking created by city leaders on the Wisconsin River in downtown.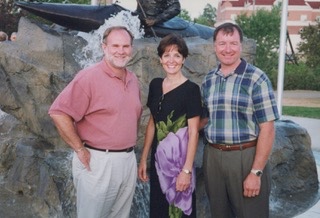 The statue has graced the entrance into downtown Wausau for more than 20 years, and welcomes visitors to the whitewater kayaking course.

The Early Birds club welcomes you to our website, and hopes this little bit of history will show you what we're all about. Food, fun, friendship! You're welcome to join us at the Wausau Country Club for our weekly meetings, at 7 a.m. on Thursday morning. Just tell one of the Rotarians that you're a visiting guest Rotarian, or that you'd like to see what we're all about.